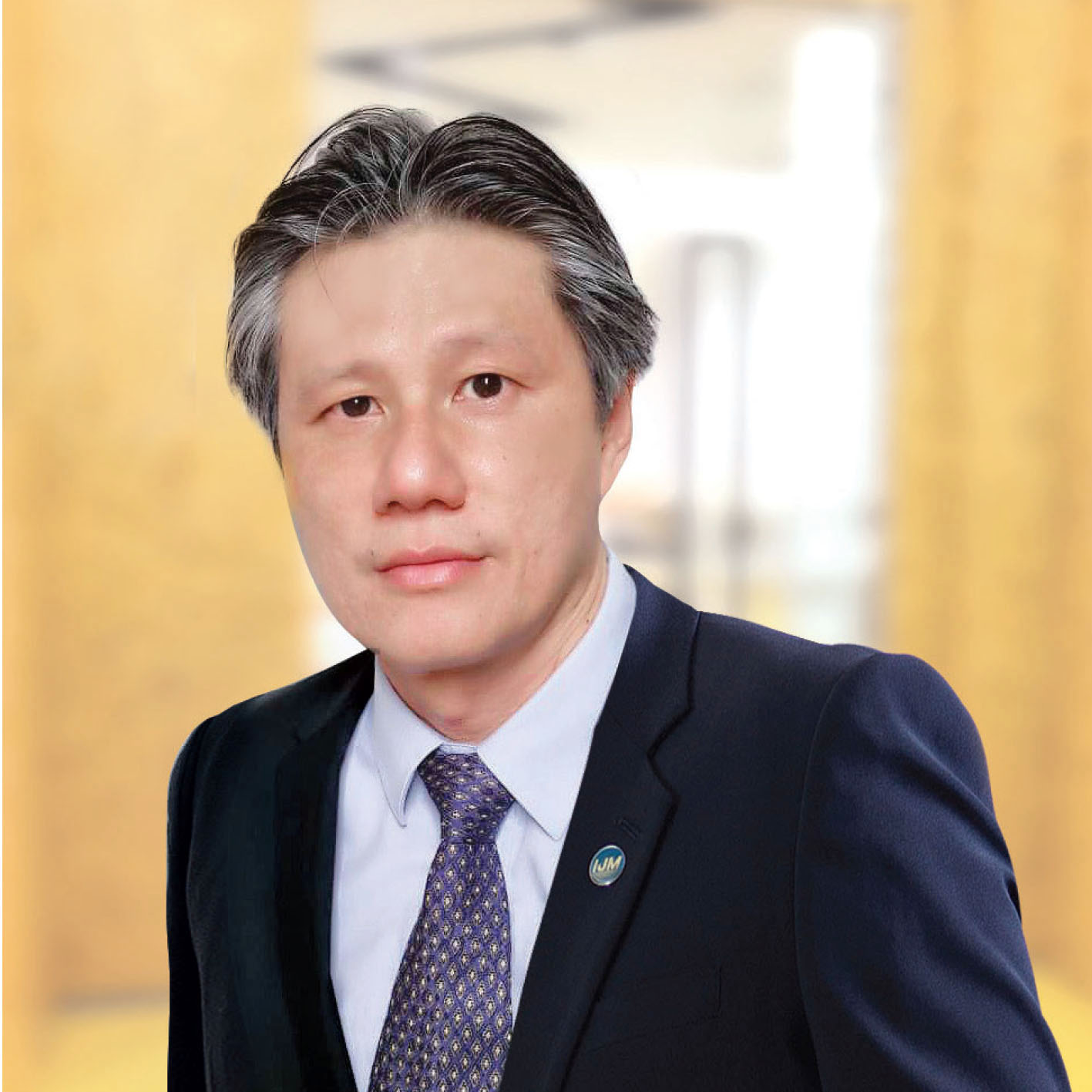 Wong Heng Wai
Chief Executive Officer, IJM Construction Sdn Bhd
Nationality
Malaysian
Age / Gender
51 / Male
Academic / Professional Qualification
Bachelor of Civil Engineering (Hons), Universiti Kebangsaan Malaysia

Master of Business Administration, University of Malaya

Professional Engineer (Civil) – Board of Engineers Malaysia
Date Appointed / Working Experience
Mr Wong Heng Wai was appointed Managing Director of IJM Construction Sdn Bhd ("IJMC") on 24 August 2021.
Prior to joining IJMC in 2001, he was with BHP Engineering (M) Sdn. Bhd, Mudajaya Corporation Berhad and Tonkin & Taylor Konsult (M) Sdn Bhd from 1996 to 2001.
He pursued his career with Sunrise Berhad and Sunway Construction Sdn Bhd before he rejoined IJMC in 2011 as Senior Project Manager.
His past appointments and/or working experience were as follows:-
Design Engineer (2001 - 2003)

Senior Planning Engineer (2004 - 2005)

Project Manager (2005 – 2008)

Senior Project Manager (2011 - 2014)

Project Director (2015 - 2018)

Chief Operating Officer (2019 - 2021)
Present Directorship(s)
Other Current Position(s) Held