BUILDING FOR TOMORROW, TODAY
Construction is IJM's core business. Since our formation, the Construction Division has been sculpting the face of Kuala Lumpur and Malaysia. Always committed to the highest standards of quality and performance, our professionals are the foundation upon which we have built our name as an internationally competitive builder.
BUILDER OF CHOICE
In a competitive building construction market, our ability to provide solutions with the best balance of cost, function, efficiency, maintainability and delivery has helped us stand out.
The term "We Deliver" is not just a promise. It is the driving force behind our singular focus on process excellence and quality, standards by which we live and ensure our continued success.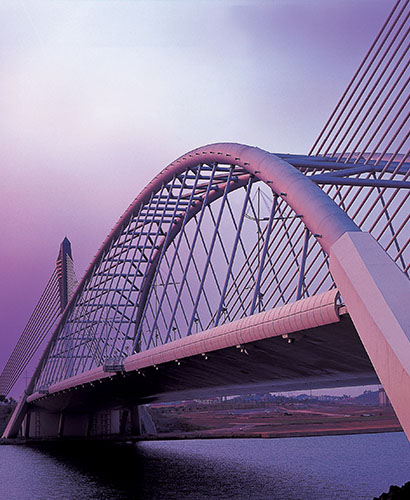 Civil Engineering
IJM is a leader in civil engineering, a field of expertise that has defined our past and continues to shape our future. We take great pride in providing an exceptional level of professional service from start to finish, and this is reflected in our outstanding portfolio of projects.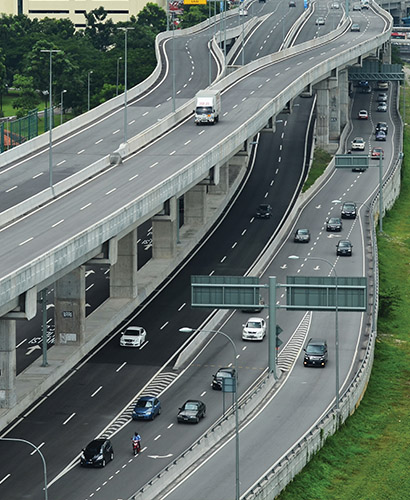 Bridges and Highways
We are linked to many high profile transportation infrastructure projects in Malaysia and abroad. The highways, roads and bridges that we build connect people and places every day, in so many ways.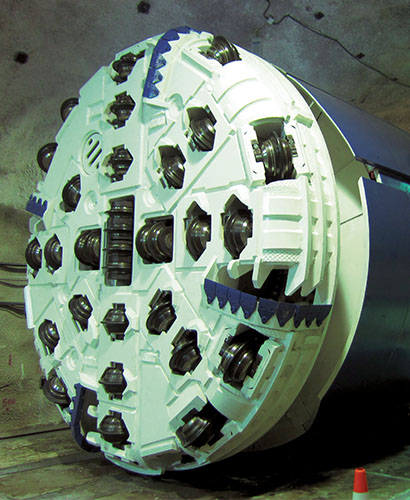 Utilities
We have expertise in the utility construction sector and have completed many large-scale projects in and beyond the shores of Malaysia. The diversity of these projects, from water supply projects to gas turbine facilities and hydroelectric power stations, has earned us a wealth of prolific experience.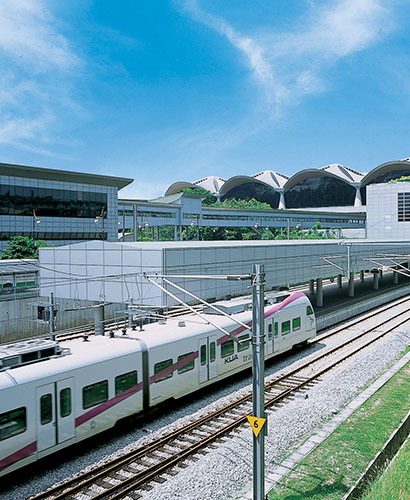 Railways and Metro Systems
IJM has vast expertise and experience in undertaking and completing challenging railways and metro systems both locally and internationally. In Malaysia, we are involved in all major rail transportation networks in the Klang Valley which encompass infrastructure for Light Rail Transit (LRT), Mass Rapid Transit (MRT), KTM railway and KL Monorail projects.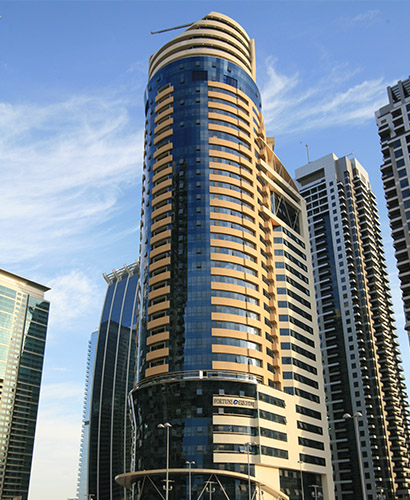 Building Construction
Our expertise in building construction is evident in commercial and cultural complexes including shopping malls and other public buildings. Dedicated to the preservation of Asia's architectural heritage, we have also carried out restoration and refurbishment work for a wide range of clients, from local authorities to commercial property owners.
 
Project Highlight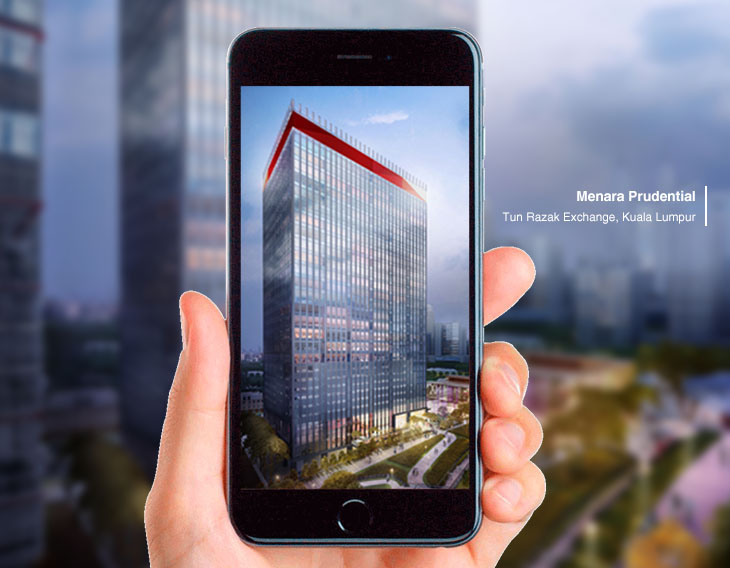 Reaching new heights right at home
IJM Construction Sdn Bhd is building the RM500 million Menara Prudential office tower, which will be the new Malaysian headquarters of the leading insurance company in the prestigious Tun Razak Exchange (TRX) Kuala Lumpur. The Grade A, LEED Gold-certified and MSC-status office building, which is built over a land area of 1.18 acres has a gross floor area of 560,000 sq ft. The building will be completed with interior fit-outs and services ready to be handed over to its anchor tenant in the first quarter of 2019.
 
KEY PROJECTS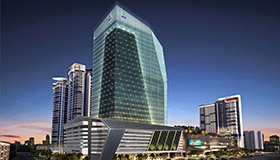 Uptown 8 Office Tower, Damansara Uptown
IJM was awarded the design and build contract for the Uptown 8 corporate office tower in Damansara Uptown in November 2017. Built to attain LEED Gold status and green credentials, the 31-storey office tower features 1,387 parking bays which is equivalent to one car park bay for every 345 sq ft of office space, a provision that goes beyond the 500 sq ft-to-one-bay requirement.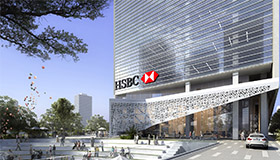 HSBC Headquarters at TRX City
IJM will design and build HSBC's new Malaysia headquarters at the upcoming international financial district Tun Razak Exchange (TRX). The building will be a prominent addition to the prestigious TRX City skyline which will include a range of facilities consisting of office space, a sky lounge, mechanical floors, three levels of basement car park, and four levels of podiums.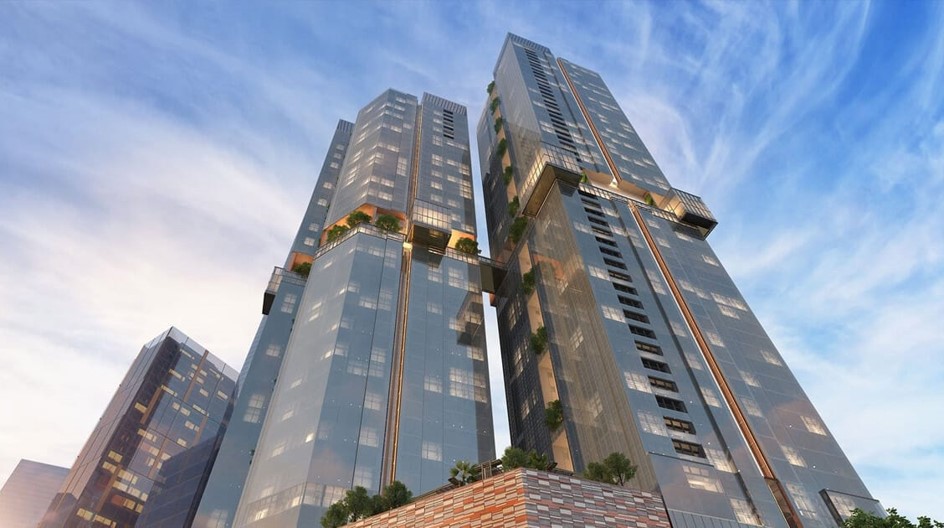 TRX Residences
In March 2019, IJM secured a RM530 million contract by LQ Residential 1 Sdn Bhd, a joint venture between international property and infrastructure group, Lendlease and TRX City Sdn Bhd for the construction of The Exchange TRX's residential component at Malaysia's first international financial district at Tun Razak Exchange (TRX), Kuala Lumpur. IJM will construct the world-class urban living TRX Residences with an emphasis on sustainability, connectivity, community-centric engagement and smart living.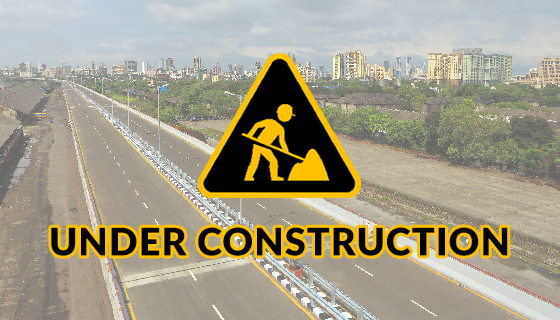 Solapur-Bijapur Tollway, India
In November 2017, IJM secured the four-laning of the 109km Solapur-Bijapur section of the new National Highway 52 between the states of Maharashtra and Karnataka in India. The tollway will be the largest Indian project undertaken by IJM in value, building on our track record of delivering 16 major road projects totalling 1,378km in India since 1998.
Making connections on a global scale 
Our strength and continued success as a world-class, sought after builder are the result of our commitment to excellence, the highest standards of quality and performance in our delivery.
Our construction projects are also the most influential ambassadors of the IJM brand, raising the company's visibility not only in Malaysia, but also in the region. Our completed landmarks dot the many geographies through which we have journeyed in the last three decades, and are concrete testimonials of IJM for generations to come.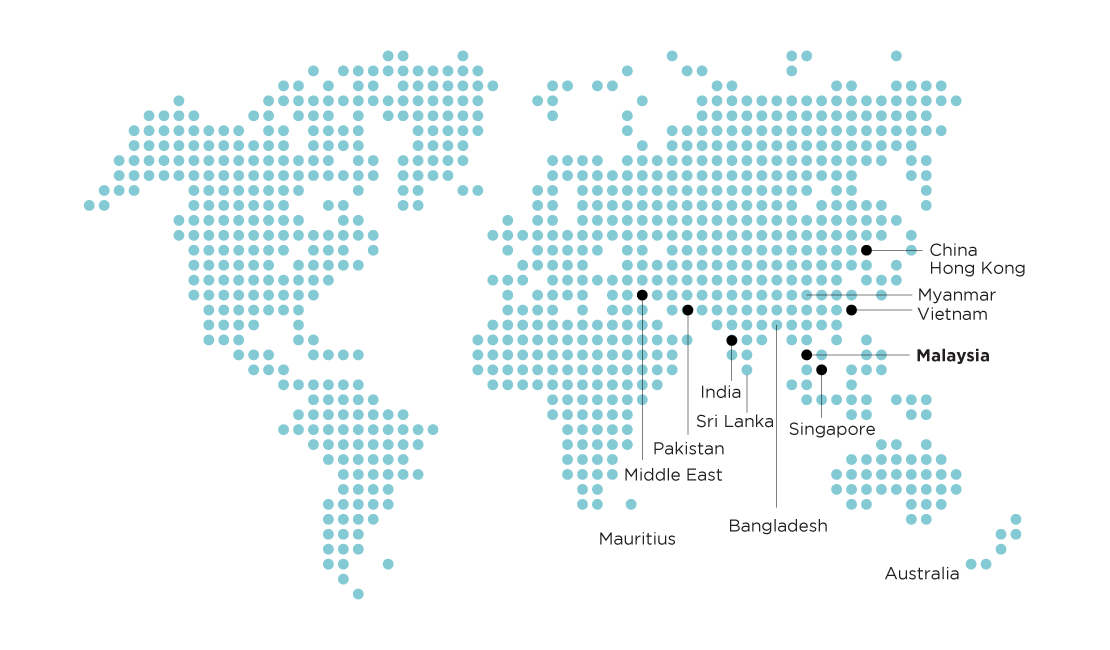 HOW WE ARE PERFORMING

35 years of experience

1,000 employees

1,600km in highways

310km in bridges, viaducts & waterways