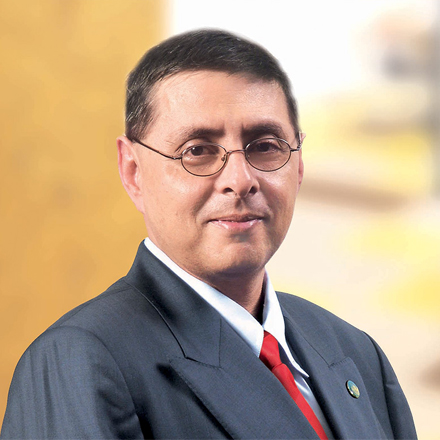 Cyrus Eruch Daruwalla
ACCA, B.Commerce
Chief Financial Officer
Age / Gender
56 / Male
Nationality
Indian
Academic / Professional Qualification
Bachelor of Commerce (Honours), University of Bombay

Associate Member of the Association of Chartered Certified Accountants, United Kingdom
Date Appointed / Working Experience
Mr Cyrus joined IJM Corporation Berhad ("IJM") in September 2006 as Chief Financial Officer, heading the Accounts & Finance Department for the overall Group. He was also appointed the Country Head for IJM Indian operations on 1 January 2018.
Upon graduation, Mr Cyrus completed his audit articleship with Ernst & Young, London, UK prior to joining Addmoss Taylor & Partners, London, before being appointed as Senior Accountant for Portlands of Blackheath Ltd., UK in 1987. In Malaysia, he worked as Head of Professional Programmes for Emile Woolf Far East Sdn Bhd, before being appointed as Group Financial Controller for the Sri America Group of Companies. In 1999, he joined PricewaterhouseCoopers, Malaysia as Manager before assuming the position of Executive Director in 2003.
Directorship
Listed Companies:
Other Public Companies:
Road Builder (M) Holdings Bhd
Other Information
Mr Cyrus is a Director for several of the Group's overseas entities.