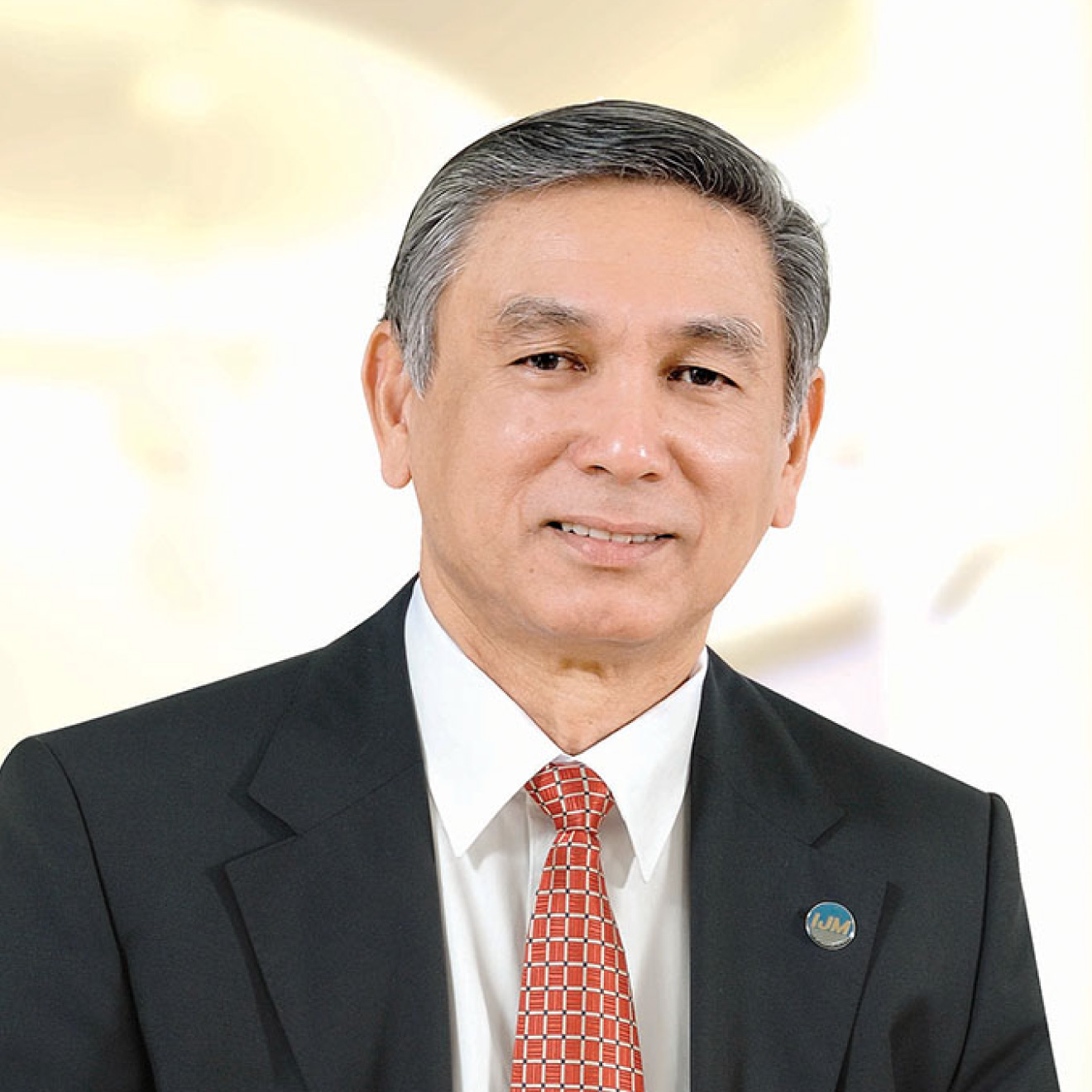 Tan Sri Dato' Tan Boon Seng @ Krishnan
PSM, DSPN, SMS
B Econs (Hons), CPA(M), MBA
Deputy Non-Executive Chairman
Age / Gender
64 / Male
 
Nationality
Malaysian
Academic / Professional Qualification
Bachelor of Economics (Honours), University of Malaya 

Master of Business Administration, Golden Gate University, San Francisco, USA

Member of the Malaysian Institute of Certified Public Accountants (MICPA)
Date Appointed / Working Experience
Tan Sri Krishnan was appointed Deputy Non-Executive Chairman of IJM Corporation Berhad ("IJM") on 1 January 2014.
He joined IJM as Financial Controller in 1983 and then the Board as an Alternate Director on 12 June 1984, Director on 10 April 1990 and Deputy Managing Director on 1 November 1993. He was appointed Group Managing Director on 1 January 1997 and was redesignated Chief Executive Officer & Managing Director ("CEO&MD") on 26 February 2004. He stepped down as the CEO & MD of IJM on 31 December 2010 and was appointed the Executive Deputy Chairman from 1 January 2011 to 31 December 2013. He was also the Chairman of IJM Land Berhad from 2007 to 2015.
Prior to joining IJM, he was with Kumpulan Perangsang Selangor Berhad for seven (7) years, his last position was Group Financial Controller.
Directorship
Listed Companies:
IJM Plantations Berhad

Grupo Concesionario del Oeste S.A., Argentina
Other Public Companies:
HSBC Bank Malaysia Berhad (Independent Non-Executive Chairman)

Malaysia Aviation Group Berhad

Malaysia Airlines Berhad

Malaysian Community & Education Foundation
Other Information
Tan Sri Krishnan is actively involved in the promotion of Malaysia-India business ties and is the Founder President of the Malaysia-India Business Council (MIBC) and the Co-Chairman of the Malaysia India CEO Forum. He was the President of MIBC from 2008 to 2015. He also serves as a management committee member of the Olympic Council Trust and President of the Klang High School Old Boys Association