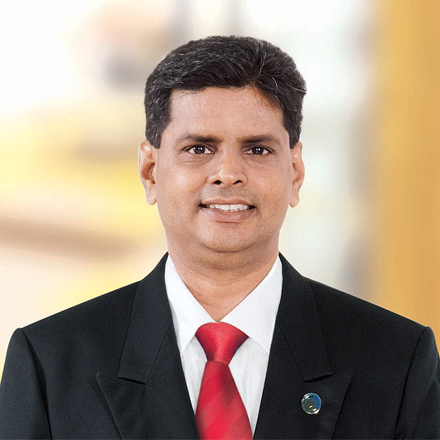 Purushothaman A/L Kumaran
Chief Financial Officer & Executive Director, IJM Plantations Berhad
Chief Executive Officer, Indonesian Operations
Nationality
Malaysian
Age / Gender
58 / Male
Academic / Professional Qualification
Bachelor of Accounting (Honours), University of Malaya

Master in Business Administration, Anglia Polytechnic University, Cambridge, England

Member of the Malaysian Institute of Accountants (MIA)
Date Appointed / Working Experience
Mr Puru Kumaran was appointed the Chief Financial Officer & Executive Director of IJM Plantations Berhad ("IJMP") on 23 May 2010. He was also appointed the Chief Executive Officer for the Group's Indonesian Operations on 1 January 2016.
His past appointments with IJMP were as follows:-
Financial Controller, IJMP (1 January 2004 – 1 January 2007)

General Manager - Corporate Affairs & Finance, IJMP (1 January 2007 – 23 May 2010)
Prior to joining IJMP, he was with Unilever Group for over 14 years, serving various finance and commercial positions in Malaysia, England and Indonesia. His last post was Commercial Director of its plantation operations in Malaysia.
Present Directorship(s)
Listed Companies:
Other Public Companies:
Other Current Position(s) Held
Member, Malaysian Financial Reporting Standard Applications and Implementation Committee of Malaysian Accounting Standards Board.