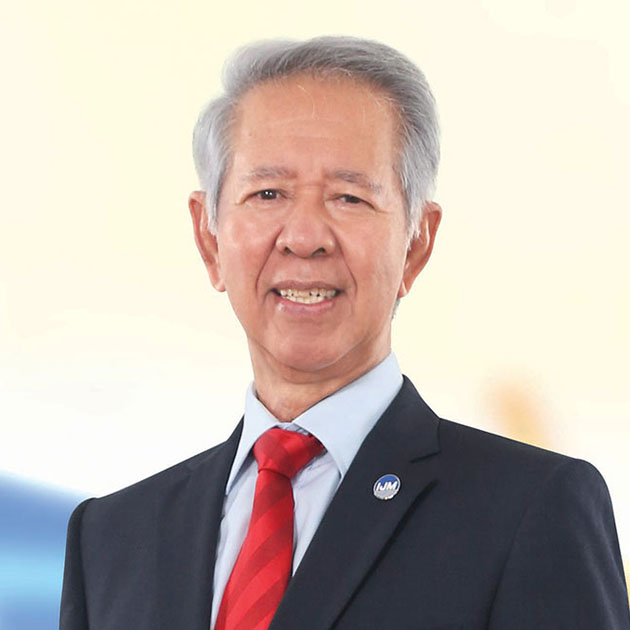 Tan Sri Abdul Halim bin Ali
PMN, PJN, SPMS, SIMP, DGSM, DHMS, DSDK, JSM, KMN
BA (Hons)
Independent Non-Executive Chairman
Audit Committee (Member)
Nomination & Remuneration Committee (Member)
Securities & Options Committee (Chairman)
Age / Gender
75 / Male
Nationality
Malaysian
Academic / Professional Qualification
Bachelor of Arts (Honours), University of Malaya
Date Appointed / Working Experience
Tan Sri Abdul Halim joined the Board of IJM Corporation Berhad ("IJM") on 25 April 2007 and was subsequently appointed Chairman of IJM on 24 August 2011.
He joined the Ministry of Foreign Affairs and served in the Malaysian Diplomatic Service from 1966 to 1996. During this period, he served in several diplomatic missions overseas, including ambassadorial appointments in Vietnam and Austria. He was appointed the Chief Secretary to the Government of Malaysia in 1998 and retired in 2001. After his retirement, he was made the Chairman of the Employees Provident Fund Board until January 2007.
Directorship
Listed Companies:
Malaysia Building Society Berhad (Chairman)

Sedania Innovator Berhad
Other Public Companies:
MBSB Bank Berhad (formerly known as Asian Finance Bank Berhad) (Chairman)
Other Information
Tan Sri Abdul Halim was the Chairman of the Minority Shareholders Watchdog Group (2001 - 2012), Multimedia Development Corporation (2003 - 2016) and University of Technology Malaysia School of Professional and Continuing Education (UTMSpace) (2011 - 2017).